Stay close to Nature & Adventure With Swift n Green
---
This south Indian state is known as a tropical paradise of waving palms, Coconut trees, wide sandy beaches, green valleys and mountains. The state really blessed with great natural beauty, and divers ecology. This state is located between western ghats on the eastern side and the Arabian sea on the west. The destinations belonging western are our most favourite tourism spots . we know tat the western ghats are the one among the world heritage sights of UNSECO. This is the one among ten Biodiversity hot spots in the planet. Moreover there are the dwelling houses of 325 endangered specious also. The state tourism agenda promote ecologically sustained tourism which focuses on its cultural activities backwater tourism wild life sanctuaries, adventurous events. Swift n Green Follows the same focuses. We are the people who are supporting nature conservation and wild life preservation through our Tourism activities. We provide different Tour packages for families, groups ( including schools colleges ), and bachelors. Our honey moon packages are much attractive and safe.

Mainly we organise our tour packages with in the area of Kochi, Munnar, Thekkady, Alappuzha Our Open jeep safaris Through Sathram, Parunthumpara, Vagamon, Kalvarimount, Anchuruli, Ayyapankovil Hanging Bridge (Thukkupalam ), Idukki Arch Dam, Cumbum Valley, and kalyanathandu, Will be mind blowing and adventurous for every one. Swift n Green Crafts our Open Jeep safaris through the roads near wild life sanctuaries and reserve forests, tea gardens, in an eco friendly manner. Considering all regulations of forest and preservation of wild life. we would provide essential information of the same to our guests with our knowledge and expertise. Also the food and accommodations are also will be eco-friendly as per your budget and expectations.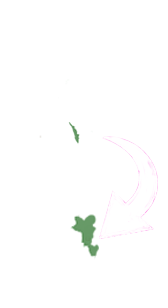 Best Season:
Jan-Feb, Mar-Jun, Oct-Dec
Popular Location:
Sathram, Gavi, Parunthupara, Vagamon, Anchuruli, Cumbum Valley, Ramakkalmedu, Cochin, Munnar, Thekkady, Alleppey
Why Swift N Green?
Our highly trained and efficient guides at your service